Coconut Creek Emergency EV Charging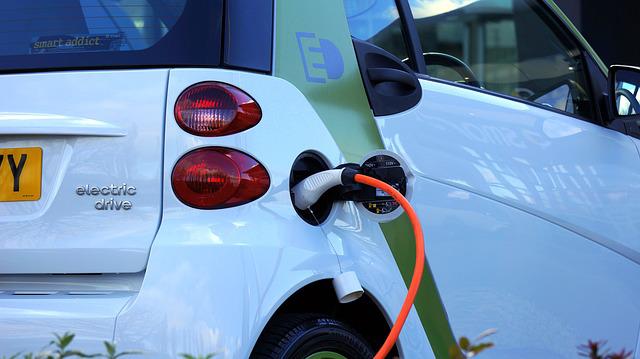 At Coconut Creek Towing Company, we understand the frustration of having an electric vehicle's battery run out while driving. To ensure you never have to face this inconvenience, we offer 24/7 emergency EV charging services in Coconut Creek, FL. Our tow trucks can handle all-electric vehicles, regardless of brand or size, and our experienced drivers will promptly take your vehicle to the nearest charging station for a quick recharge. No matter when or where you need it in Broward County, our reliable and affordable electric vehicle charging service is always available to you.
Trust us for all your electric vehicle charging needs. Our competent and reliable team is ready to offer you affordable and trustworthy services. We are the comprehensive answer to your electric vehicle charging requirements. Call us at (754) 203-8807 and get free estimates!
EV Towing At Its Finest
We always provide safe and secure electric vehicle transportation services. Our skilled drivers use specialized equipment and techniques to guarantee the safety and protection of your EV and its operator during transport.
Our team utilizes flatbed tow trucks to tow electric vehicles, avoiding the potential hazards associated with traditional hook-and-chain methods. To ensure that the wheels don't rotate during transport, we may also use a dolly for the rear wheels. Our technicians are well-versed in EV towing and are equipped with the necessary tools to handle these specialized vehicles with care. We make it our top priority to ensure that your electric vehicle arrives at its destination in the same condition it was in before transportation.
If you want a towing company that values safety and reliability, look no further than Coconut Creek Towing Company. We also offer other services, including motorcycle towing, truck towing, lockout services, and more. We guarantee that your electric vehicle will be handled with the greatest care and will receive quick, secure towing services. Contact us for all your electric vehicle towing requirements.
No EV Gets Mistreated
If you own a high-performance electric vehicle from popular brands such as Tesla, Rivian, Ford, Chevy, Nissan, Lucid, or Aptiv, Coconut Creek Towing Company has the expertise and experience to safely transport it.
Our trained technicians are familiar with the towing requirements for each brand and have a successful track record of towing a wide range of models, including the Tesla Model S, Model X, Model 3, and Model Y, Rivian's R1T and R1S, Ford's Mustang Mach-E, Chevy's Bolt and Spark, Nissan's Leaf, Lucid's Air, and Aptiv's electric autonomous vehicles. Rest assured that your electric vehicle is in good hands with us.
Our staff and drivers always put safety and dependability first in all of our services. You can count on us to handle your electric vehicle with the utmost care and provide quick and efficient towing solutions. Don't hesitate to reach out for all your EV towing requirements.
If you need electric vehicle towing services in Broward County, look no further than Coconut Creek Towing Company. Our commitment to quick and efficient service means that you can count on us to assist you promptly, no matter where you are in the county. Our experienced technicians are ready to help with all your EV towing needs, so don't hesitate to reach out to us today.
Dial (754) 203-8807.