Coconut Creek Towing Company
Coconut Creek Towing Company – Towing Services – Coconut Creek, FL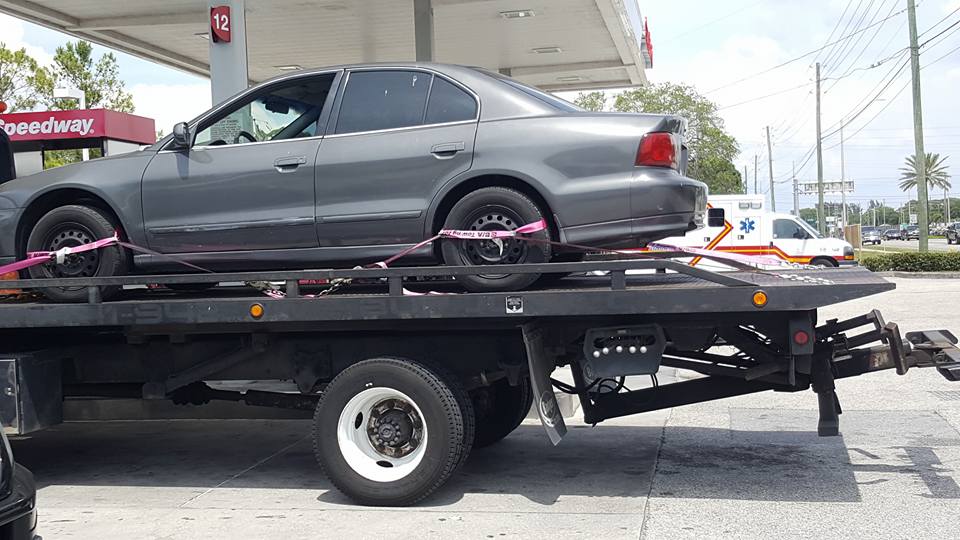 Coconut Creek Towing Company is the top choice for your towing needs. Our team of highly skilled and experienced tow truck operators strive to provide the safest, most efficient services available. With many years in business, you can trust Coconut Creek Towing Company to get you back on the road with minimum disruption. We offer fast response times and 24/7 availability so that you can rest assured that no matter what time it is, we'll be there as soon as possible to provide quality assistance. Our fleet of modern vehicles and cutting-edge equipment makes sure that any job—big or small—will receive the utmost care and attention we can offer. Contact us today at (754) 203-8807 and let us take care of your towing needs!

About Coconut Creek Towing Company
Coconut Creek is part of a 100,000-populated Miami-Metro where all kinds of people are staying up late and waking up…late. Yet all the partying in the world can't replace a good old-fashioned, dependable towing service.
At Coconut Creek Towing Company, we have a team of experts with decades of experience in towing, wrecking, emergency roadside assistance, and hauling heavy equipment. There's a lot we can do for every motorist in need. All you need to do is dial (754) 203-8807.
Coconut Creek Towing Company Services
Towing For Just About Any Vehicle
For any towing needs, you can trust us with your car. We have plenty of experience dealing with various vehicles; cars, trucks, SUVs, and motorcycles are no problem! Plus, our tow truck drivers are friendly and well-rested, so they won't hesitate to manage your vehicle. With us on the job, you'll never need to worry about rough handling or rusting trailers – just excellent service every time.
We understand how daunting dealing with a vehicle breakdown can be, so we strive to make the tow process as effortless and stress-free as possible. Our courteous drivers will always go the extra mile to help you in any way they can.
Coconut Creek Towing Company is dedicated to protecting your vehicle with the most advanced technology in the industry. Our team of experienced professionals are experts in all automobile towing services, so you can be sure your car is always handled carefully. Your satisfaction is our number one priority.
No matter what time of the day, if you experience car trouble with your wheels – we are here to help! Our top-notch 24/7 tow services will assist you in getting back on the road as soon and efficiently as possible. Also, our wheel repair specialists can quickly identify any problem and offer a solution so your vehicle is up and running again without delay. So don't hesitate – to contact us today at (754) 203-8807 for fast assistance.
Road Accidents
The boys at Coconut Creek understand that vehicular accidents are more than just car failures; they can be tragic and unfortunate events. Our hearts go out to those affected by such occurrences. If your vehicle is no longer responding after a crash, it needs immediate retrieval from any public roads or highways – which is why our team of professionals is here for you.
Here at Coconut Creek Towing Company, we understand that no one plans for an accident. However, when they occur, you can be sure that our dedicated professionals will quickly arrive to assess the situation and take your vehicle away from any potential danger. We are committed to helping in a timely fashion and settling paperwork with both parties involved – yourself and your insurance company – to ensure you receive accurate reimbursement for our services.
Commercial Vehicle Towing
Here at Coconut Creek Towing Company, we are proud to be the experts in transporting buses, delivery trucks, vans, and other commercial vehicles. By choosing us as your go-to transporter, you can enjoy a stress-free service that will take care of your vehicle no matter if it needs relocating across town or from one state to another. Let our experienced team make moving easier than ever before.
At Coconut Creek Towing Company, we understand that money is lost each minute you're stuck on the side of the road. That's why our tow truck services are engineered to be swift and efficient – so your vehicle can get back up and running quickly. We appreciate how these issues are costing you monetarily, which is why it's our mission to ensure fast results when it comes to commercial automobile repair needs. So if ever there's a problem with your car or truck, feel free to call us at (754) 203-8807– we're here for you.
Flatbed Towing For All Of Broward County
Flatbed trailers are your answer if you're searching for a secure and dependable towing service! Your car will be strapped down tightly on the truck bed for extra protection against jostling or potential damage during transit. Our professionals know how to guarantee that your vehicle stays safe as it gets towed. Whether within Broward County's proximity or even farther away, we can come straight to you no matter where you reside – Coconut Creek, Fort Lauderdale, or anywhere else.
There's no better and more cost-effective choice for long-distance vehicle transport than an enclosed trailer. By opting for this method, your car will remain pristine from departure to destination without any extra expenses! Don't wait any longer! Call us whenever you require assistance transporting your ride across the miles, and we'll dispatch one of our flatbed trucks as soon as possible to help get it where it needs to go.
Coconut Creek Lockout Service
Have you accidentally locked yourself out of your car again? Instead of breaking the window and damaging your vehicle, contact us at Coconut Creek Towing Company. We can safely retrieve any lost keys quickly and affordably. Our team is your trusted resource for all of your automotive needs. Leveraging cutting-edge technology, we can quickly and easily unlock cars old and new. Don't worry about brute strength – our methods utilize the power of modern tech. And if you ever find yourself locked out after hours, don't fret; we're available 24/7 so you can get back into your car without a hitch any time, day or night.
Winch Recovery Service
When you're in an unfortunate situation with your car stuck, have no fear–Coconut Creek Towing Company is here to help. We specialize in challenging conditions, and our powerful winches can pull out any vehicle from the most difficult of entrapment scenarios, such as thick mud or between trees and even if it has fallen into a ditch! Safety is always our priority; we go beyond limits to ensure you and your car are safely secured after every tow service.
No matter what time of day or night, our towing company in Coconut Creek, Florida will be there for you. Our range of services is available, and our team is always ready to help. So don't hesitate to call us the next time you need a tow.
We're easy to reach at (754) 203-8807.
Emergency Roadside Assistance
Don't let a car breakdown ruin your day! Coconut Creek Towing Company is here to provide you with dependable 24/7 help, no matter the issue. Just give us a call at (754) 203-8807 and tell us what happened – one of our certified professionals will be on their way immediately. If we cannot solve it right away, don't worry; we'll tow it somewhere that can figure out the problem quickly. You can rely on us for all your automotive troubles – at Coconut Creek Towing Company, customer satisfaction always comes first. 
Hauling Your Heavy Equipment
The professionals at Coconut Creek Towing have the expertise and skill to transport any large construction machine, generator, or industrial equipment – we need more! Contact our team when you need heavy machine relocation services. We guarantee top-notch service that can't be beaten.
With our team of experts, you can guarantee that even the most fragile items will be safely transported. If your item requires extra care and special storage solutions, we will provide them. Our commitment is unbeatable client service – no matter what type of vehicle or equipment needs transporting, every request from clients like yourself is highly valued by us. Allow us to help out with any transportation needed today.
Jumpstart Service In Coconut Creek
Have you ever found yourself stranded in a parking lot after discovering your headlights have been left on? Or perhaps an unseen gremlin has decided to reside under the hood, draining power from the battery. If this is the case, it may be time to consider replacing that aging charging system. Our jump start service offers just what you need – we can bring your car back to life no matter what issues are preventing it from starting. Additionally, our qualified technicians will inspect and assess your charging system so there won't be any further stalling incidents.
When your alternator isn't working correctly or some other component of your electrical system malfunctions, we are here to help. If you're stuck with a dead battery and need assistance getting things going again, don't hesitate to reach out for a jump start! We will be more than happy to lend our expertise in such difficult times.
Tire Change Service In Coconut Creek
Let Coconut Creek Towing Company take care of your tire troubles, so you can return to jammin' and feeling good on the road. When that dreaded POP happens, don't risk getting hurt by trying to replace a blown-out tire yourself- just call us! Our professionals have all the tools needed for fast and efficient services; we'll ensure your car is up and running in no time so that you can keep cruising down with peace of mind. So leave those worries at bay – choose CC Towing today.
In times of need during a roadside issue, you can count on Coconut Creek Towing Company to assist swiftly. Whether it be an easy tire switch or more comprehensive servicing, our team of professionals is available day or night with the help you require. Don't wait – call us immediately at (754) 203-8807 for prompt service.
Discounts Available
Coconut Creek Towing Company proudly offers exclusive discounts to our AAA and military members and seniors. You must present us with your valid membership card or proof of service upon arrival for instant savings. To maximize your budget, please give us a call in advance if you anticipate that you may need our services. We can then reserve the tow truck specifically for you at the discounted rate–this way, we'll be ready when something happens.
Coconut Creek Towing Company always looks for ways to serve our customers better. So if you have any suggestions, please let us know. We value your feedback and input. Call us today at (754) 203-8807.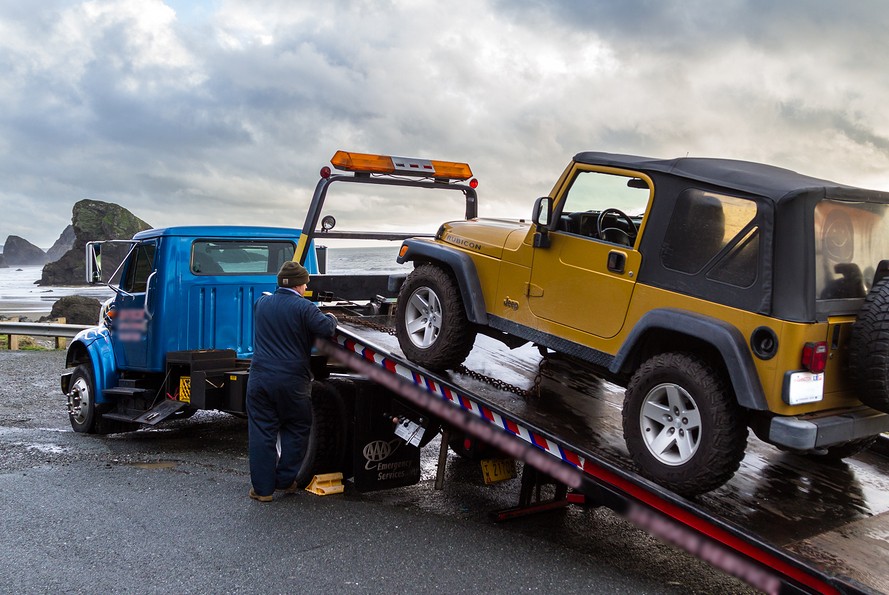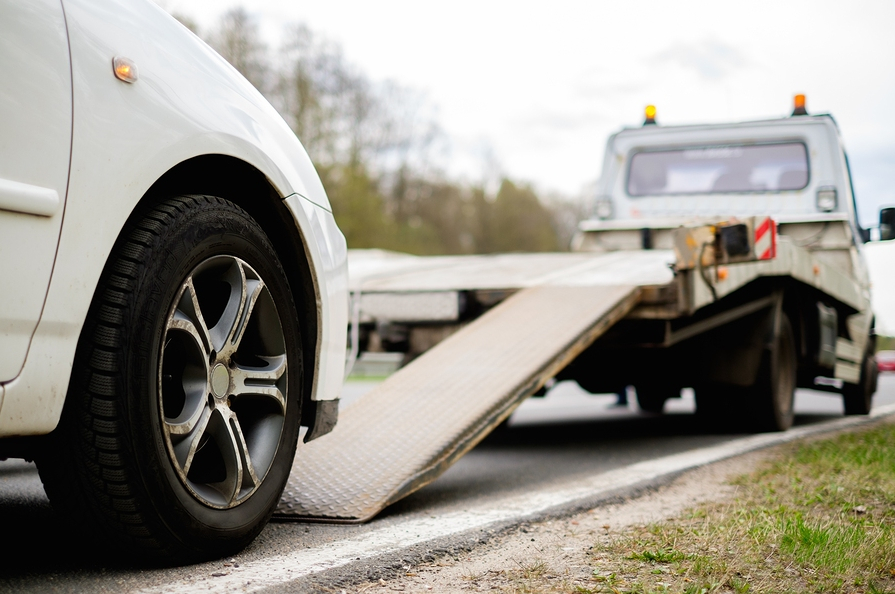 Contact Us Today
Don't let car troubles keep you up at night. Coconut Creek Towing Company is here to help! We offer an array of tow and roadside assistance services, so no matter what time it may be – we're available 24/7 for all your needs. Our team will always be ready to take your call and immediately provide your needed aid. Don't wait another day – contact us now.
Coconut Creek Towing Company is the best choice for towing and roadside assistance. We're always available—no matter what time it is. So if you need a tow or roadside assistance, call us immediately.
Coconut Creek Towing Company services all of Broward County with reliable towing, wrecking, roadside assistance, and equipment hauling. Save our number just in case you need us sometime in the future.
We're easy to reach at (754) 203-8807.